VELMA Sakura Edition
Exhibition・Showcase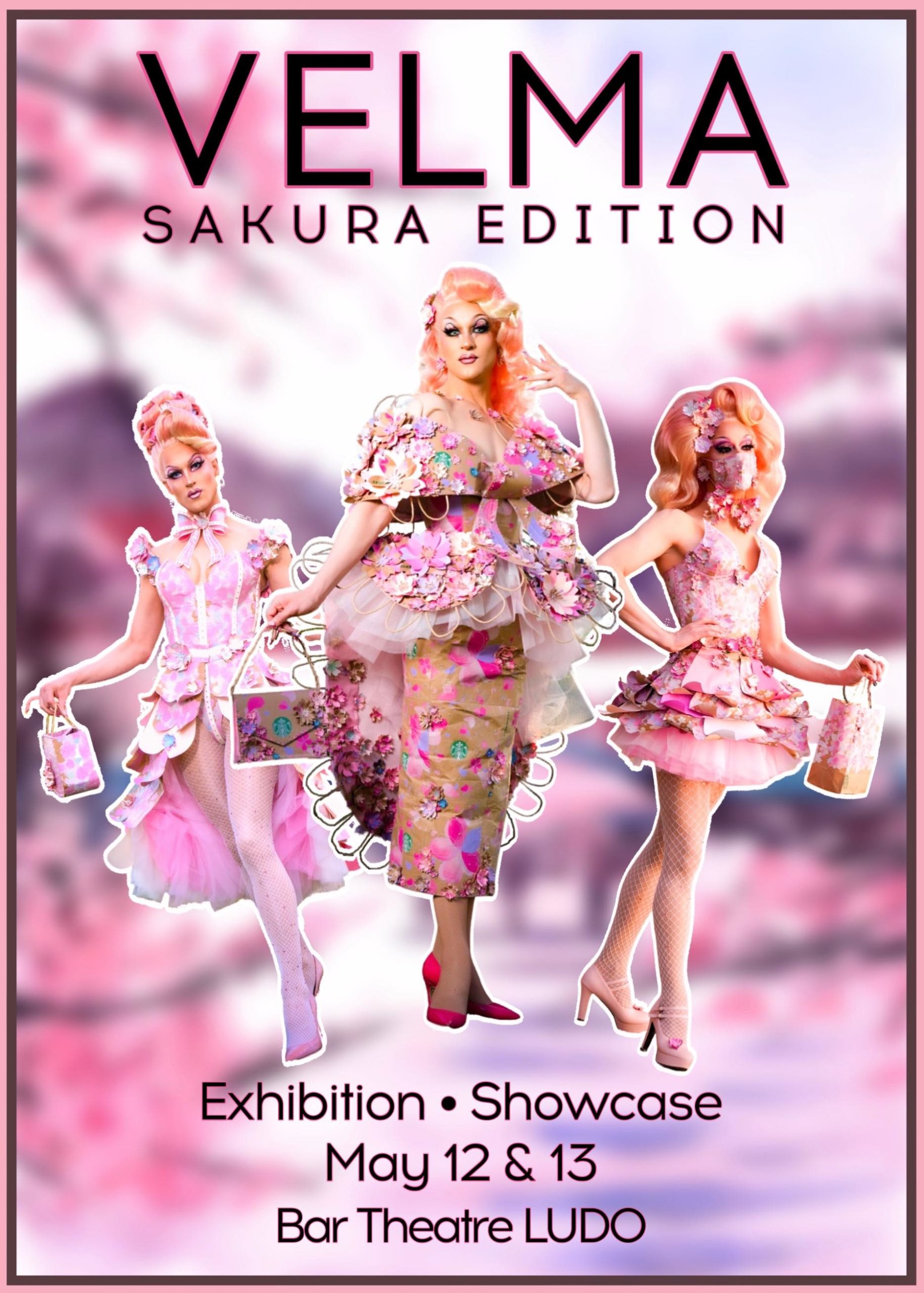 5月12日&13日
¥2500 (+1 drink)
Open 19:00
Showcase 21:00
You are invited to be transported to a world of cherry blossoms, elegance, and glamour as we present a costume exhibition and performance showcase!
Join us for an unforgettable evening of fashion and music inspired by the delicate beauty of Japan's iconic cherry blossom trees.
Even more – all the outfits are made entirely out of paper!
Velma has made a different dress over the last three years using cherry blossom themed paper to-go bags and now is your chance to see them in person and enjoy all the detail up close.
The exhibition will be begin at 19:00 each night, followed by a showcase performance. Don't miss this chance to experience the magic of Sakura in all its glory.
Get your tickets now and join us for a night you'll never forget!
衣装展とパフォーマンスショーケースを開催し、桜、優雅さ、華やかさの世界へご招待します!日本の象徴である桜の繊細な美しさにインスパイアされたファッションと音楽で、忘れられない夜をお過ごしください。さらに、すべてのファッションは紙で作られています! べルマは、桜をテーマにした紙製の持ち帰り袋を使い、過去3年間、異なるドレスを作ってきました。今こそ、そのディテールを間近で見るチャンスです。展示は毎晩19:00から始まり、その後、ショーケースのパフォーマンスが行われる予定です。 この機会にぜひ、サクラの魔法を体験してください。今すぐチケットを入手して、忘れられない一夜を過ごしましょう!