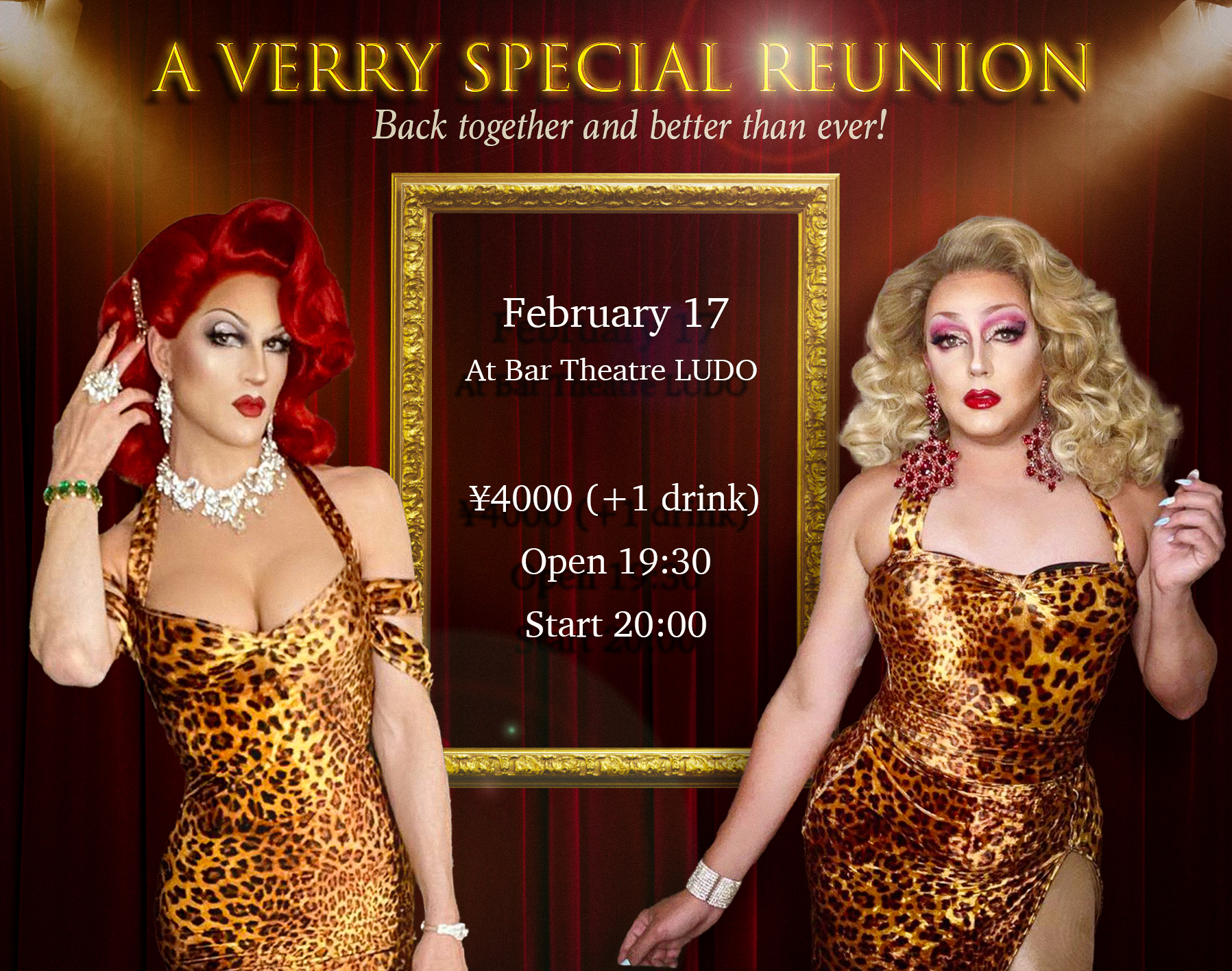 A Verry Special Reunion
Back together and better than ever!
Get ready for a very special reunion show!
5 years after their last performance,
Velma and Cherry
are finally back together!

This one-night only show will feature
a variety of performances from your two favorite divas,
coming together to
share stories,
celebrate each other,
and make new memories.
You don't want to miss this chance to
see them on stage together once again.
5年ぶりにVelmaとCherry が再会する記念すべき瞬間
この一夜限りのショーナイトでは、
2人のディーヴァの様々なパフォーマンスを楽しみながら
新しい思い出をみんなで作りましょー
お見逃しなく!
2月17日(金)
¥4000 (+1 drink)
Open 19:30
Start 20:00