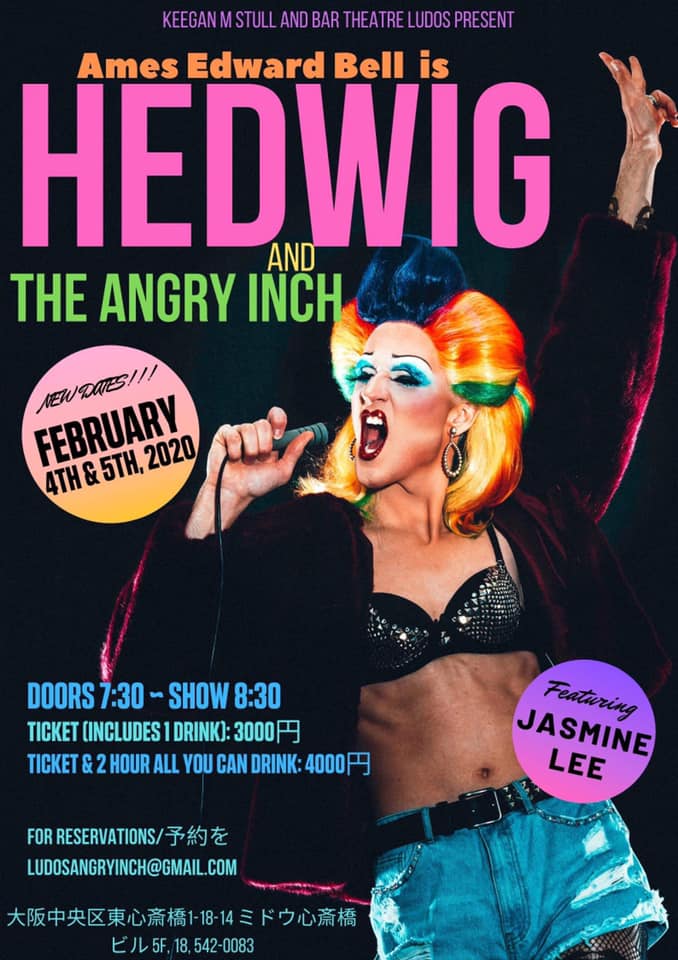 Come join Hedwig. the Internationally Ignored Song stylist, at her incredibly limited Osaka run at the lovely Bar Theatre LUDO!
Hear her music! Live her Story! Buckle in and go along this wild ride!
Tickets are only 3000 yen and they include one drink token! NOW INTRODUCING a 2 hour all you can drink special! 4000 yen gets you the ticket and a wristband granting you 2 hours of all you can drink boozy goodness! And who WOULDN'T want to keep drinking with Hedwig and the entourage.
We can't wait to see you there!
Oh…almost forgot…Yitzhak and the rest of The Angry inch will also be there.
19:30 Open
20:30 Start
3000円(1ドリンク込)
*4000円で2時間飲み放題