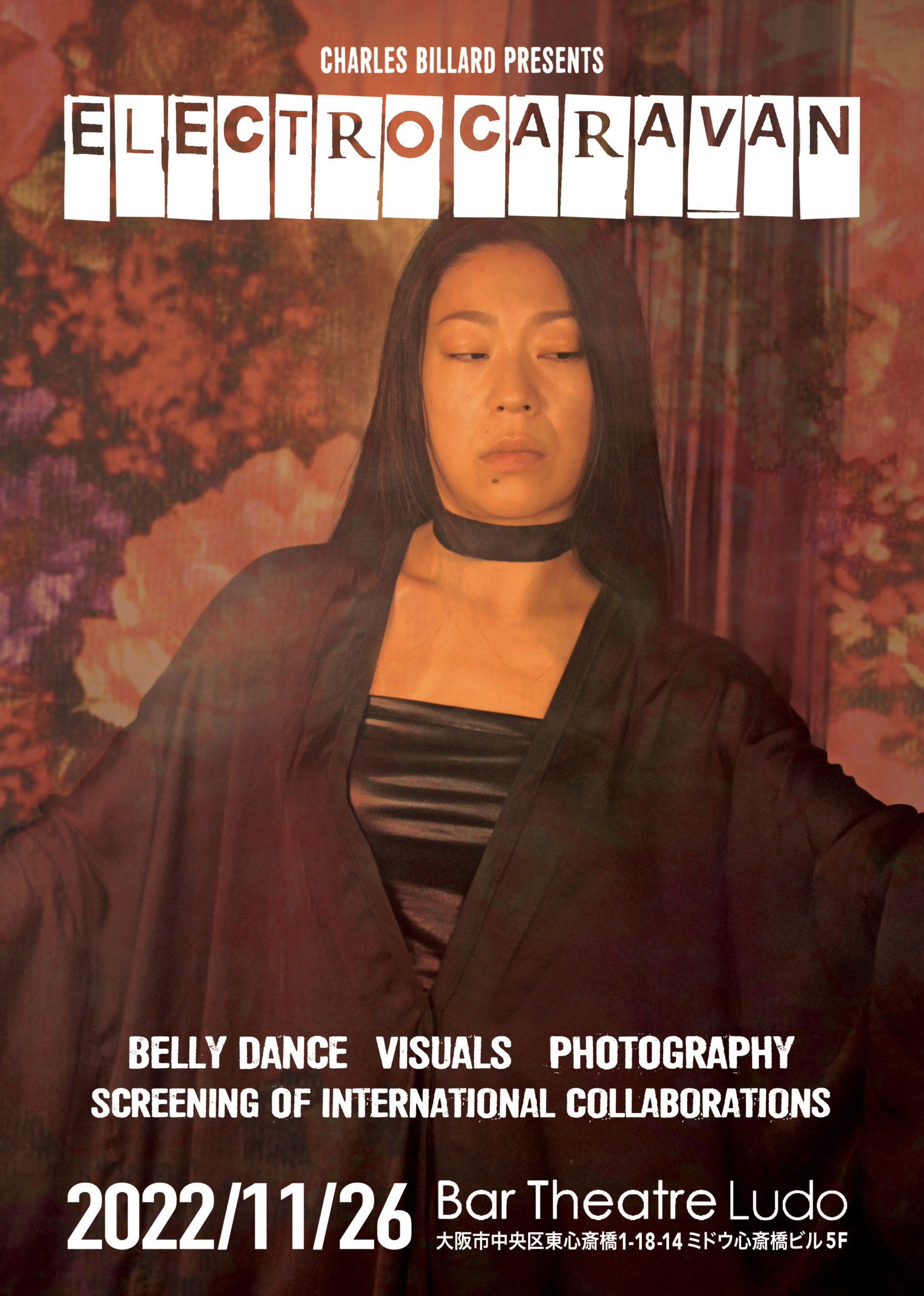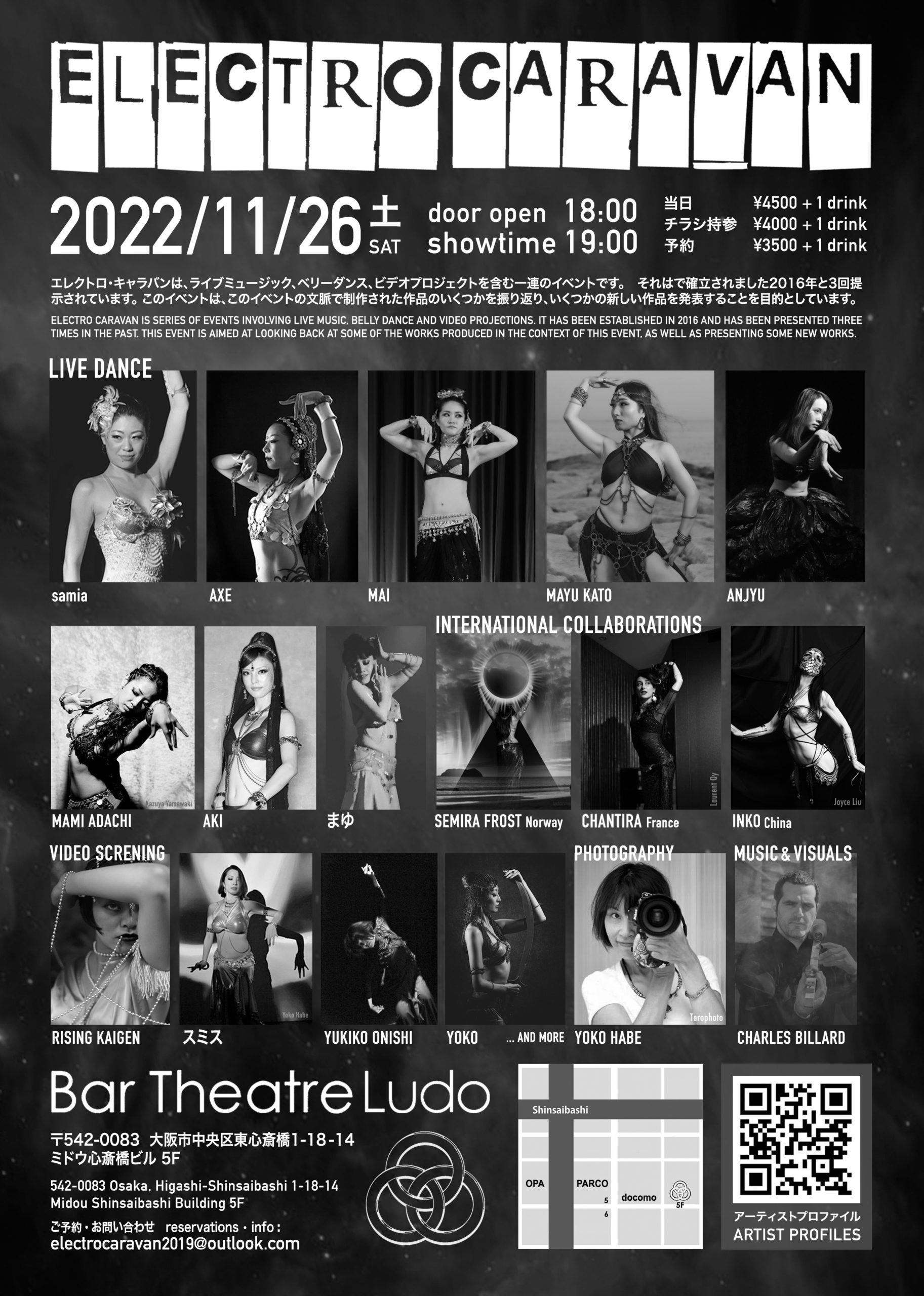 ELECTRO CARAVAN
2022/11/26
Open 18:00
Showtime 19:00
at the door ¥4500 + 1 drink
reservation ¥3500 + 1 drink
エレクトロ・キャラバンは、ライブミュージック、ベリーダンス、ビデオプロジェクトを含む一連のイベントです。 それはで確立されました2016年と3回提示されています。このイベントは、このイベントの文脈で制作された作品のいくつかを振り返り、いくつかの新しい作品を発表することを目的としています。
ELECTRO CARAVAN IS SERIES OF EVENTS INVOLVING LIVE MUSIC, BELLY DANCE AND VIDEO PROJECTIONS. IT HAS BEEN ESTABLISHED IN 2016 AND HAS BEEN PRESENTED THREE TIMES IN THE PAST. THIS EVENT IS AIMED AT LOOKING BACK AT SOME OF THE WORKS PRODUCED IN THE CONTEXT OF THIS EVENT, AS WELL AS PRESENTING NEW WORKS.
LIVE DANCE
samia
AXE
MAI
Mayu Kato
Anjyu
Mami Adachi
AKI
まゆ
INTERNATIONAL COLLABORATIONS
Semira Frost (Norway)
Chantira (France)
INKO (China)
VIDEO SCREENING
Rising Kaigen
スミス
Yukiko Onishi
Yoko
and more….
PHOTOGRAPHY
Yoko Habe
VISUALS & LIVE MUSIC
Charles Billard
ご予約 / お問い合わせ : electrocaravan2019@outlook.com
reservations / info : electrocaravan2019@outlook.com
Artist Profiles : charlou2006.blogspot.com