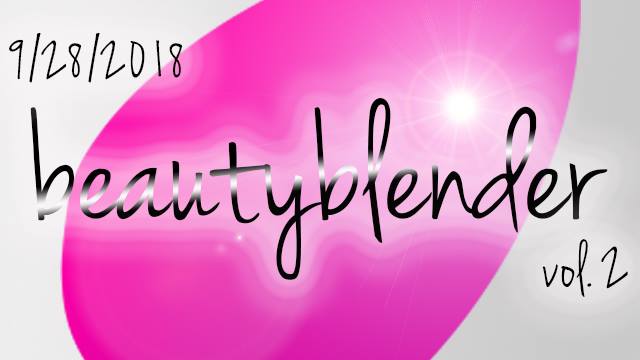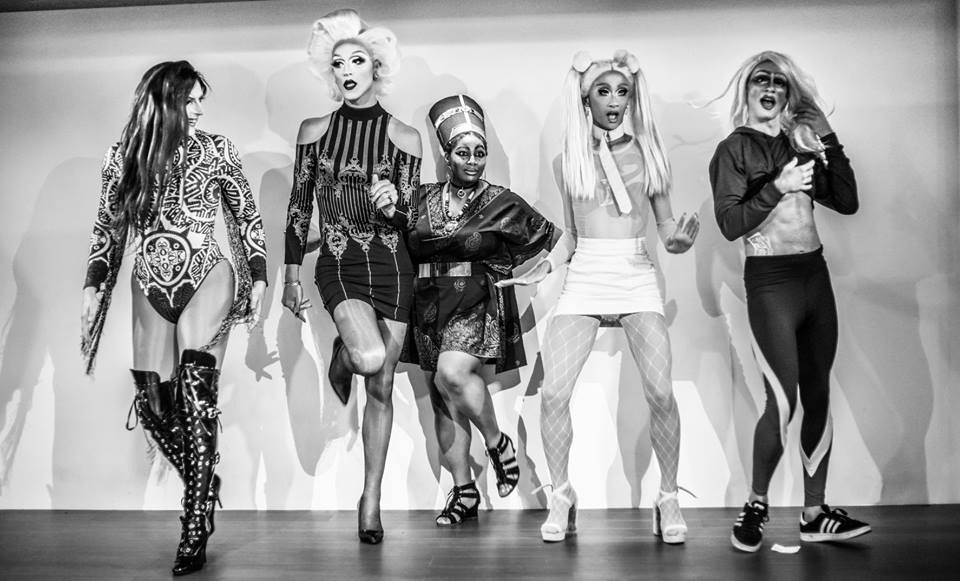 9月28日に「ハウス オブ 外食」と「バー シアター ルード」の提供で初めてのビューティ ブレンダー開催しま〜す!
ジェンダー、性別、セクシュアリティー、人種、国籍、どんなアイデンティティの方でも、大歓迎のパーティーです!
真夏の夜にふさわしい、DJがスピンする音楽といろんなパフォーマンスを楽しめるパーティです!
日付:
9月28日(金)
時間:
開場 @ 20:30
開演 @ 21:00
ラスト @ 24:30
会場は25:00に閉まります
入場料:
一般: 1500円 (入場とヤース!エン)
*今回のテーマのシルバーを身につけてきた人は加えて、1ドリンクをプレゼント!
入場制限は全くありません。性別、ジェンダーアイデンティティー、セクシュアリティー問わず誰でも入場可能。ワイワイしたい方々なら大歓迎。
出演者:
胡麻・団子
肉・マン
紅・ショウガ
ヴェルマ・ジョーン・ベル
チェリー
クイーン・ニッティー
ミス・ロースト・ビーフ
ケイティー・プロセッコ(デビュー)
ディア・マンティス(デビュー)
納豆・マキ(デビュー)
チリー(デビュー)ベリーダンス:)
DJ:
ワッフル・ストンプ(デビュー)
Go-Go:
チリー
今月のイベントテーマはシルバー(銀色)です!服でもアクセサリーでも、なんでもいいので、シルバーを身につけて来てください!
イベント・テーマのシルバーを身につけて来てくださったお客様には1ドリンクをプレゼント!
++++++++++++++++++++
あなたもドラァグをやってみたい?私たちが親切丁寧に手取足取り教えてあげるからステージにあがってらっしゃい?メイクアップのやり方が分からない?そんなの教えてあげるわよ。ダンスできない?気にしない気にしない。ステージで女装なんて怖い?思ってるほど怖くないわよ。
あなたのドラァグ参加を待ってるわよ!
—-頑張ってイベントを盛り上げるパフォーマーを応援するためのチップシステムをご紹介します!—-
お気に入りのパフォーマーを応援するのための方法としてチップシステム「ヤース! エン」を使いましょう!
入場すると「ヤース! エン」が無料でもらえます!イベント中はいつでも「ヤース! エン」を好きなパフォーマーにチップとして渡して頂けます。パフォーマーへのサポートを示す投げ銭みたいなもんです。千円札を渡すのはちょっと勇気がいるし(帰りにラーメン食べるためにとっておきたいかもしれないし)、だからといって僕たちクィーンは小銭をブラにおさい銭みたいに入れて、一晩中ジャラジャラするのは嫌だし…だからこのイベントオリジナルの可愛い「ヤース! エン」をいっぱい使って、あなたのパフォーマーへのサポートや愛情を好きなだけ示してください。
~~~~~~~~~~~~~~~~~~~~~~~~~~~~~~~~~~~~~~~~~~
>>>>>>>>>> BEAUTY BLENDER Vol. 2 <<<<<<<<<<
Just look at yourself.
Seriously, go to the mirror and take a look at yourself.
What happened to you?
You look starved. You look thirsty. You look hungry…
…FOR MORE FABULOUS DRAG from the HAUS OF GAISHOKU!
We enjoyed DA FUCK out of Beauty Blender Vol. 1 and so now it's time to TURN IT UP for Vol. 2!
Y'all were GAGGING for the performances!
Y'all were STRUGGLING to fill our pockets with Yaass Yen!
INTERNET-BREAKING CHOREOGRAPHY!
WORLD-ENDING MAKEUP!
FEVER-INDUCING LIP-SYNCS!
LIFE-CHANGING OUTFITS!
Yet again, we are serving EVERYTHING YOU NEED to stay sane and sated this fall. So JUMP INTO IT like a freshly raked pile of semi-damp post-rain autumn leaves. Afraid of verbal descriptors? STAY THE FUCK HOME!
Like drag? THEN COME ON ALREADY!
And hey! Yes, you with the not-so-subtle jaw/neck foundation line! Do you wanna try drag for yourself? Do you wanna jump up onto our uber supportive stage and give it a shot?
Well that's exactly what we do. Don't know makeup? Let's do it together? Can't dance? Who cares? Scared of cross-dressing in front of an audience? It's so much better than you can ever imagine. Send us a message. YOU ARE WELCOME HERE.
…..
Doors open at 8:30, party will kick off at 9 with the first of many drag performances throughout the night! In between performances, drink, mingle and dance to the sweet but salty beats of DJ WaffleStomp, providing all the musical realness all night long. Last orders at 12:30, closing at 1.
— Tipping System —
Support your favorite performers with "Yaass Yen"!
Entry includes some complementary Yaass Yen that you can use to tip your performers at ANY time throughout the night. We know that in Japan, the smallest paper bill starts at 1,000 yen and that's a pretty big tip that you might want to spend on ramen later. Also, we don't want to carry your 100 yen coin tips in our bras all night. People might mistake us for UNICEF Santas. So, tip us with some original Yaass Yen ( easy to carry and fun to say! ) and show us your love!
*Yaass Yen will be available to purchase at the bar/door throughout the evening.
— Theme —
This month's theme is SILVER!
Be sure to include something, anything, everything SILVER in your outfit or makeup for a free drink ticket!
Date:
Friday, September 28th
Time:
Doors @ 20:30, Party @ 21:00
Price:
General: 1500yen includes entry and Yaass Yen
SILVER Price: 1500yen includes entry, Yaass Yen AND 1 Free Drink
Your Fav Queens:
Goma Dango
Niku Manko
Beni Shouga
Velma Joan Bell
Cherry
Queen Nitty
Ms. Roast Beef
Introducing some FRESH NEW QUEENS –
Katie Prosecco (BB Debut!)
Dia Mantis (BB Debut!)
Nattou Maki (BB Debut!)
Chilly (BB Debut!) *Belly Dance!!
DJ:
DJ WaffleStomp (BB Debut!)
GoGo Dancers:
Chilly
**Thank you so much to all of our lovely friends and family who have supported the Blender this year! We are so lucky to have your support and encouragement. YOU are why we are able to start this brand new party. Come celebrate the performers. But more importantly, come celebrate yourselves.