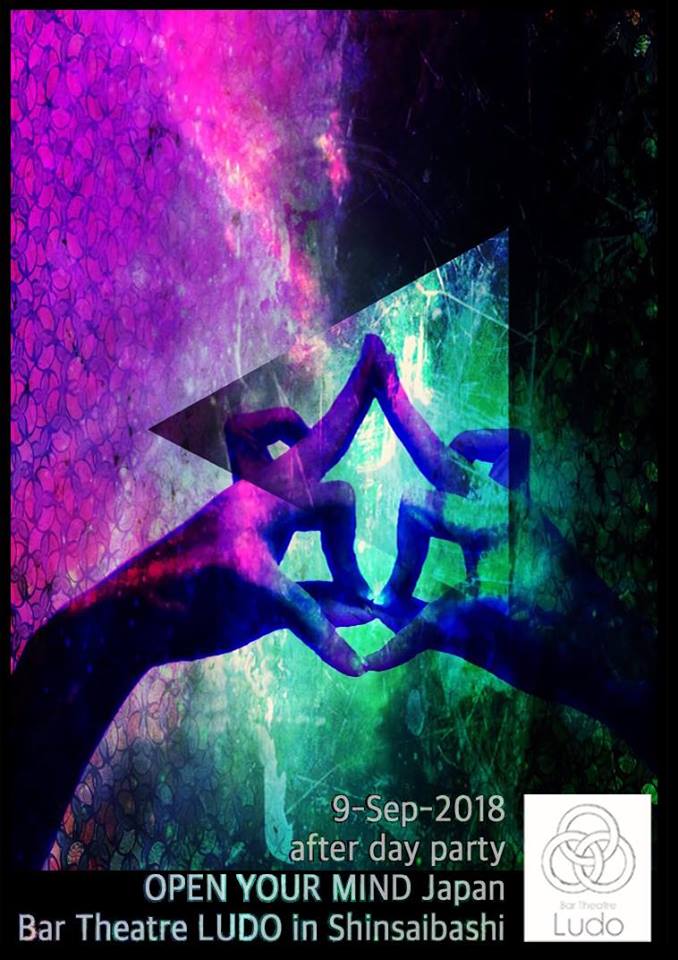 « OYMJ after party info »
9-Sep-2018
Open 14:00
Entrance: 1500円+1drink(¥500)
オープンユアマインドの翌日、9/9(日)のお昼間にアフターパーティーを心斎橋のBar Theatre Ludoにて開催します!!
基本的にはDJタイムですが、
以下の2コンテンツを開催します。
「フィンガーオンリー ソロバトル」
タットでもアームでもなく指のみに焦点を当てたソロバトル。
【スペシャルゲストバトラー】
NARI(XTRAP, House of XTRAVAGANZA, DARK MATTER)
【Judges】
RYOGA(XTRAP / FRACTALE / Dark Matter)
KORI(四次元生命体)
【DJ】
POBU(DOPAS COKE)
【優勝賞金】
10000円
「エクスペリメンタル ソロバトル」
experimental musicを中心にglitch hopなどabstractな選曲で行われるソロバトル。
審査員は出場者自身、ルール詳細は当日発表!!
【DJ】0_0k0p0a(0]0n0_)
【優勝賞金】10000円
・バトルエントリー費
前日のオープンユアマインド出場者は
1500円+1drink(¥500)
※非出場者は2500円+1drink(¥500)
※+1000円でダブルエントリー可能
——————————–
Next day of OPEN YOUR MIND Japan, we will hold an « after day party »
Basically it's DJ time,
and, We will hold the following 2 contents.
"FINGER SOLO BATTLE"
A solo battle that focuses on fingers only, not tutting battle or arms battle.
【Special Battlers】
NARI(XTRAP, House of XTRAVAGANZA, DARK MATTER)
【Judges】
RYOGA(XTRAP / FRACTALE / Dark Matter)
KORI(YOZIGENZ)
【DJ】
POBU(DOPAS COKE)
【winner prize】
¥10,000-
"EXPERIMENTAL SOLO BATTLE"
A solo battle that is performed with abstract selections such as glitch hop, on experimental music.
The judges are dancers themselves, the rule details will beannounced on the day! !
【DJ】0_0k0p0a(0]0n0_)
【winner prize】¥10,000-
battle entry
¥2500+1drink(¥500)
(2contents entry +¥1000)
※OYMJ participants will discount BATTLE ENTRY fee-¥1000!!
Admission fee
¥1500+1drink(¥500)